We approach every project in collaboration with our clients, who we consider our partners.
In every project, we live our core values:
▪ Collaborate, Communicate, Create Partners in Design
▪ Purposely Design, Consciously Execute Design driven, detail inspired
▪ Authentic Keep it real
▪ Sparkle The something extra, the joy, the +
▪ Laughter Have fun and enjoy
▪ Integrity Unquestionable, honest, and transparent
▪ Environmental Design with sustainability and responsibility
Since 1980, CM KLING + ASSOCIATES has collaborated with the world's leading designers and visionary clients. Founded by legendary lighting designer Candace "Candy" Kling, we have grown into a diverse team, each with a unique background in design.
With 40 years of experience, we at CMK have found that successful and innovative design embraces the future by exploring the connections between people, architecture and environment. Our design solutions focus on creating experiences that resonate with users through purposeful design, consciously executed. Since 1980, the firm has built an award-winning portfolio of over 4,500 completed projects of every scope and scale. Our design team comes from a variety of disciplines. Professionally trained in architecture, engineering, interior design, and/or theatrical fields, their collective experience offers design perspective and technical expertise.
We don't believe that there is a single formula for outstanding design. We don't ask that the project be tailored to the design. Instead, we put our forty years of expertise into tailoring our design to the project. There is integrity to our design intent. Everything we do is deeply thought out, from schematic designs to post-construction site reviews.


PRESIDENT, CLD | IALD | LC | MIES
David is deeply involved in lighting design through professional and personal pursuits, as well as his work with associations. He attributes his passion and approach to his mentor, Candy Kling, with whom he worked directly for 14 years and succeeded as President of CM KLING + ASSOCIATES. His architectural lighting design portfolio includes national and international projects in hospitality, corporate, residential, government, religious, convention centers, and mixed-use. The 2U Headquarters in Lanham, MD and American Greetings Headquarters in Cleveland, OH received lighting design awards in 2018. David is the current IALD President (2018-19) and previous roles include President Elect, Treasurer, and Director-at-Large. He is active with the Illuminating Engineering Society of North America (IESNA) on the Hospitality Committee. The newly established Certification of Lighting Designers is the first internationally-recognized, evidenced-based certification for professional lighting designers and, in 2017, David was the 29th professional to receive CLD Certification. David continues to design scenery and lighting for local productions. He's a company member with the Rorschach Theatre, where his work has been nominated for a Helen Hayes Award.
Education
Bachelor of Arts Design. The George Washington University
Professional Affiliates
CLD Certified Lighting Designer. IALD Professional (International Association of Lighting Designers). IES Member (Illuminating Engineering Society). NCQLP LC Certified
Portfolio Highlights
2U HQ Lanham, MD. American Greetings HQ Cleveland, OH. Wyndham Grand Hotel Clearwater, FL. World Bank Headquarters Washington, DC. M&T Stadium Baltimore, MD. Sands Capital Management Arlington, VA. Plaza at Coral Gables Coral Gables, FL. Square 37 & Square 50. Washington, DC. Javits Convention Center New York City, NY.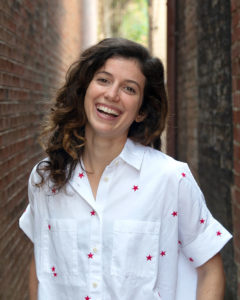 SENIOR ASSOCIATE, IALD | MIES | LC
Angelica joined CM KLING + ASSOCIATES in 2013. Her lighting design and project management portfolio includes hospitality, sports, government, civic and residential projects. After graduation from Penn State, Angelica moved to New York City where she worked with Cline Bettridge Bernstein Lighting Design on a variety of international projects. Angelica is LC (Lighting Certified).  She is the District Vice Chair and the Past President for the Illuminating Engineering Society, DC chapter. She speaks at industry conference and taught a lighting design fundamentals course in 2016. She is an active member of the NEMA Daylight Management Council. In 2014, LD+A magazine featured her as a leaders in the lighting design emerging professional community.
Education
Bachelor of Architectural Engineering, Focus in Lighting Design and Electrical Systems. The Pennsylvania State University

Professional Affiliates
IALD. MIES.LC Certified – NCQLP

Portfolio Highlights
PORTFOLIO HIGHLIGHTS Wyndham Grand Hotel Clearwater, FL. World Bank Headquarters Washington, DC. M&T Stadium Baltimore, MD. Cooley Law Offices Washington, DC and Reston, VA. U.S. Embassies Harare, Zimbabwe Pristina, Kosovo Kampala, Uganda. Turnberry Tower Apartments Washington, DC. Javits Convention Center New York City, NY.
SENIOR DESIGNER, ASSOC. IALD | ASSOC. IES
Brian joined CM KLING 2016, although he had worked with the firm as a freelance designer since 2014. His expertise is in lighting controls and systems programming with a background in theater, dance, opera, museum exhibitions, hospitality, and convention centers. His architectural lighting design portfolio includes Phoenician Resort in Scottsdale, AZ; Memphis Convention Center in Memphis, TN; Element Skysong Hotel in Scottsdale, AZ; and M&T Bank Stadium in Baltimore, MD (home of the NFL Baltimore Ravens). His theatre lighting design portfolio includes award-nominated lighting designs took stage at the Kennedy Center, Lincoln Theater, New Victory Theater, Ailey Citigroup Theater, and the CityDance Center at Strathmore. And his museum and exhibit lighting design portfolio includes over 100 exhibits for private and national museums.
Education
Bachelor of Arts Technical Theatre George Mason University
Professional Affiliates
Assoc. IALD. Assoc. IES
Award Nominations
Two-time nominee, Helen Hayes Award, Excellence in Lighting Design. Two-time finalist, Metro DC Dance Awards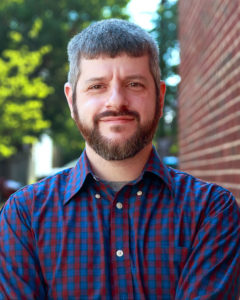 Jeff joined CM KLING + ASSOCIATES in the summer of 2020. He is a designer with 13+ years of experience with a knack for sustainable design building practices utilizing new technologies. Before designing architectural lighting and spaces, Jeff began his career in theatrical lighting where the experience has greatly informed his design process. His lighting design and project management portfolio includes commercial high-rise offices, residential, hospitality, educational facilities, and other specialized spaces.
While in New York City, he worked for Cline Bettridge Bernstein Lighting Design where he managed multiple high-priority projects. He is also an educator at the New York School for Interior Design where he has taught courses in studio-based lighting design for the BFA, MFA, and MPS programs.
He has served on the Board of Managers for the NYC section of the Illuminating Engineering Society, as well as the section's co-chair for the Education Committee. In 2018 Jeff was featured twice in Lighting Design Magazine's 40under40 on the international and North American list.
Education
Bachelor of Arts, Theatre Arts, Focus in Technical Theatre. The Susquehanna University, Selinsgrove, PA.
Master of Fine Arts, Theatre Focus in Lighting Design. The University of Illinois Urbana-Champaign, Urbana, IL.
Professional Affiliates
MIES (IESNA)
Award Nominations
2018 Lighting Magazine Lighting Design Awards 2018 40Under40 International List
2018 Lighting Magazine Lighting Design Awards 2018 40Under40 North American List
JUNIOR DESIGNER, JR. ASSOC. IALD | ASSOC. IES EP
Ashley joined CM KLING + ASSOCIATES in the Summer of 2018 after graduating from The Pennsylvania State University with a Bachelors in Architectural Engineering, focus in lighting and electrical design. Ashley is involved in organizations and industry associations, including the current Treasurer for the IES DC Chapter. While a student, she was the IES Penn State Chapter Vice President, the SSAE House Head & Secretary, and member of the G.R.E.A.T. Program (Growing Regional Engineering through Academics & Training). Her volunteerism supported social networking, professional networking, and mentoring programs for engineering students at Penn State. Ashley lives in Northern Virginia and spends her time between the local kickball league, exploring Washington DC, and Penn State football games.
Education
Bachelor of Architectural Engineering Focus in Lighting and Electrical Design. The Pennsylvania State University
Professional Affiliates
Associate IALD. IES Associate EP (Emerging Professional)
Ben joined CM KLING + ASSOCIATES in the fall of 2020 with a strong background in the theatrical and event production industries. Prior to his recent venture into architectural design, Ben held a variety of roles ranging from lighting and projection design to audio and video tech. His focus shifted toward architectural design as a freelance technician with Pixelumen Lab before joining the team at CM KLING.
In his theatrical work, Ben focuses on the integration of lighting with physical and auditory environments to enhance a production's narrative. This interest in the mesh of artistic and technical elements drives him to explore how the coordination of lighting and other systems in the architectural world can curate user experience.
Education
Bachelor of Arts, Classical Studies. The Georgetown University, DC.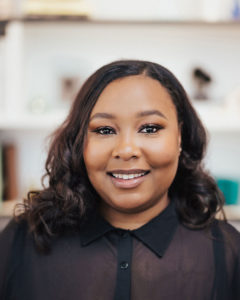 JUNIOR DESIGNER, ASSOC. NOMA | IES
Danielle joined CM KLING + ASSOCIATES in February 2021. Danielle is a Caribbean- American (Trinidad & St.Vincent) Brooklyn native. She is an architectural designer with an interest in urban design, and urban policies for social justice. Danielle started her career in architecture and is now exploring the world of architectural lighting. She has always had an interest in design, and when her mentor pointed her in the direction of interior design, she gladly walked towards it.
Designing for social change is extremely important to Danielle which is why she choose Temple University for her Master of Architecture. She used the landscape of North Philadelphia and knowledge of her hometown to educate and inform others of the dangers of gentrification.
Starting in Architecture, Danielle quickly gained interest in lighting, and began her lighting journey with HDLC in NYC. Working on projects ranging from residential, commercial, hospitality, and corporate offices.
Education
Bachelors of Science, Architecture. The Andrews University, Berrien Springs, MI.
Masters of Architecture. The Temple University, Philidelphia, PA.
Professional Affiliates
Associate NOMA. IES